وصف البرنامج
From building bridges to maintaining transport networks, civil engineers are behind some of the most significant advancements in the way we interact and function as a society.
Engineering in its many forms already makes a significant contribution to the UK's GDP (gross domestic product). With ambitious construction and infrastructure projects in the pipeline and a chronic housing shortage, this is only set to grow.
However, an unprecedented skills shortage in the sector means that the demand for accomplished civil engineers has reached critical levels.
This course is ideal for graduates of an engineering discipline who want to develop their existing knowledge across a range of specialist subject areas.
Your experience and expertise will be in high demand. And if you choose to professionally register as a chartered engineer on graduation, you'll boost your career prospects and earning potential as well as your status within the industry.
Why study this course?
This master will equip you with advanced capabilities and in-depth knowledge across a range of civil engineering disciplines - from materials and structures to geotechnics, water and construction management.
You'll develop and apply the analytical, decision-making and critical thinking skills needed to excel in the field, and enhance your knowledge in vital areas including mechanics, geotechnics and bridge engineering.
You'll explore issues of global importance in civil engineering and management, and investigate trends in the engineering and construction sectors.
Why UWE Bristol?
Our expert teaching staff are active in research or consultancy, so your learning is informed by the latest thinking.
You'll benefit from our links with major industry employers, including Arup, the Environment Agency, Highways England, Wessex Water and Bristol Waste.
You'll learn to use industry-standard software, and develop hands-on experience in our well-equipped laboratories. And listen to presentations by visiting engineering professionals to learn about the industry and career opportunities.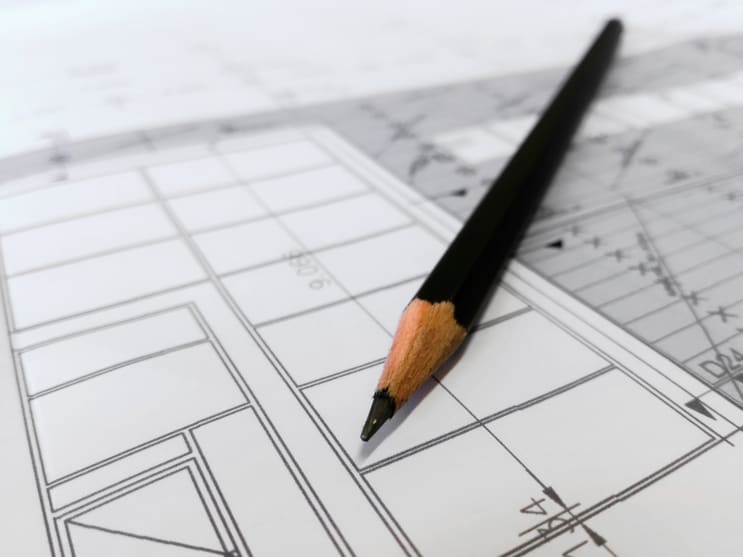 Pixabay / Pexels
Content
You will study (the number depending on your credit requirements):
Masters Project
Advanced Soil Mechanics
Non-linear Structural Analysis
Advanced Construction Materials and Technology
Bridge Engineering
Advanced Water and Wastewater Engineering
Project Management Principles
BIM in Design Coordination
Transport Infrastructure Engineering.
This structure is for full-time students only. Part-time students study the same modules but the delivery pattern will be different.
The University continually enhances our offer by responding to feedback from our students and other stakeholders, ensuring the curriculum is kept up to date and our graduates are equipped with the knowledge and skills they need for the real world. This may result in changes to the course. If changes to your course are approved we will inform you.
Learning and Teaching
You'll learn via a range of lectures, tutorials, workshops, seminars, project work, field trips and practical lab sessions.
Course modules will extend and challenge your existing understanding of critical topics, preparing you for a confident start to your career.
Throughout the course, you'll develop robust project management principles that will give you a head start when you undertake new assignments in the field.
With academic staff and student advisers on hand to offer support as part of our pastoral care scheme, you can also be assured of our help and guidance throughout the course.
Study time
You can study this course full-time over one year, or part-time over two years.
As a full-time student, you will attend 15 hours a week of teaching activities, and put in an additional 30 hours a week of independent learning.
Part-time students are expected to attend 7.5 hours a week taught activities, and carry out 15 hours of independent learning.
Assessment
You'll be assessed through a combination of examinations, coursework and portfolios. Some modules also involve engineering project-based examinations.
Fieldwork
Site visits will enhance your learning experience and may contribute to assessments, eg part of the Bridge Engineering module is to carry out fieldwork on existing bridges.
Study facilities
You'll be studying in modern facilities with new studios, teaching rooms and fully-equipped laboratories for hands-on investigations.
Access our industry-standard computing laboratories, computer rooms and computer-aided design (CAD) suites.
Model and test water drainage, map locations and design structures using the latest geographic information systems (GIS) and statistical software.
Investigate and test theories in our hydraulics labs, and build and evaluate structures in our concrete and physics labs.
Entry requirements
We normally require a honours degree at 2:2 or above in Civil Engineering or a related discipline.
We can consider applicants who do not meet the normal entry requirement, but who do have relevant professional experience or qualifications. In your application, you should describe in detail your professional experience and qualifications.
English language support
If you meet the academic requirements but require additional support to take your language skills to the required level, you may be able to attend one of our pre-sessional English courses. Students who successfully complete the pre-sessional course can progress onto their chosen degree course without retaking an IELTS or equivalent.
Careers / Further study
This course enables you to achieve Chartered Engineer (CEng) status. A highly-regarded qualification, it demonstrates to peers and employers that you have proved your competence and commitment through several years' study and practice.
The demand for graduates with this qualification gives you a competitive place in the jobs market, as well as diverse career prospects.
From managing building projects as a construction engineer to planning mass transit systems as a transport engineer, you'll find a range of career options are available to you both in the UK and overseas.
آخر تحديث للكانون الثاني (يناير) 2020
عن هذه الكلية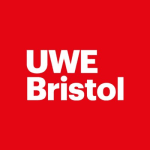 UWE Bristol is a University Alliance university with a common mission to make the difference to our cities and regions. We use our experience of providing high-quality teaching and research with real- ... قراءة المزيد
UWE Bristol is a University Alliance university with a common mission to make the difference to our cities and regions. We use our experience of providing high-quality teaching and research with real-world impact to shape higher education and research policy for the benefit of our students and business and civic partners. We innovate together, learn from each other and support every member to transform lives and deliver growth.
إظهار محتوى أقل